it's been a while since in have last blogged....... anyway,
i have had a few fishing sessions in my absence,
one was at a resvouir on my 10ft feeder with bazz and we had caught a few fish between us bazz had been fishing for carp, and caught a good roach on a size 6 hair rigged with sweetcorn. the other place we fished at a selection of gravel pits. i had used float ledgerd lamprey and a ledgerd pollan, i had only 1 run on the lamprey and the fish shook loose at the tip of the bank.
the place we had caught the greedy road had some concrete pegs....(bad for banksticks.) bazz used a pod while i was in the middle of two pegs(soft ground). we have plans to return to the venue in the near future and i'm concerned about the ground, so i done some digging(no, not with a JCB i aquired off site) on the internet and orderd myself my first pod.
A Nash H-Gun 2 rod pod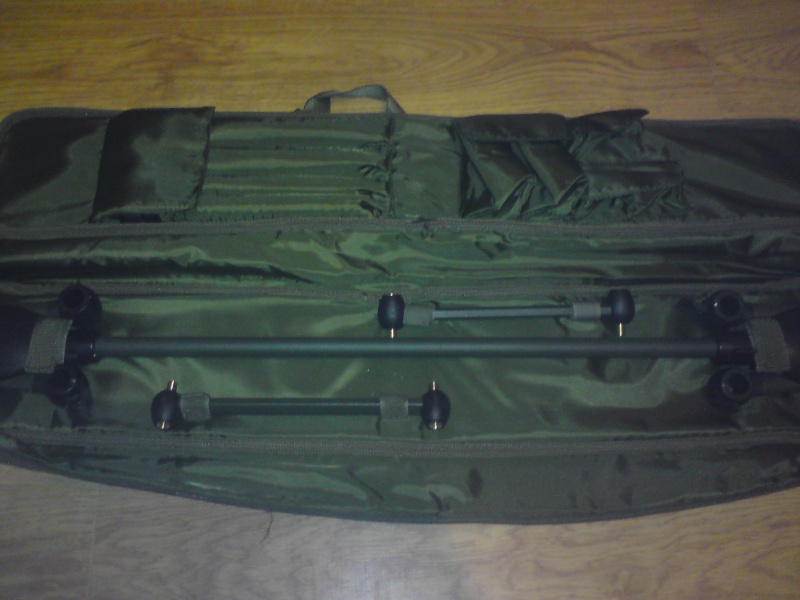 comes well padded and just what i expected