Well i have treated myself lately to some new gear......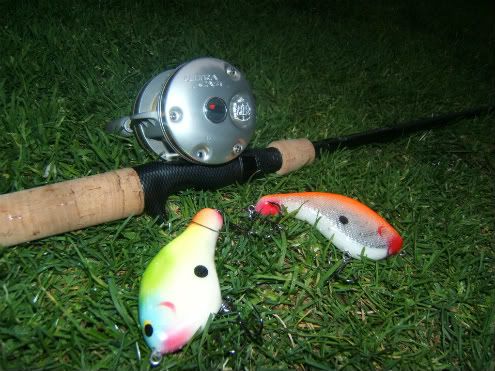 Having recently brought a fox warrior cast rod through a forum I needed a reel to go with,
After a few discussions on the LAS forum, I opted for a second hand Abu Garcia ambasseduer ultracast UC4601C, due to me having short stubby finger and thumbs i though it'd fit the bill. and i did,


whilst in the progress of getting the reel i had a chance to get a pair of handmade baits from Mark Houghton.

really looking forward to trying it all out and try getting used to the multi............................