With me being busy with my sibling marriage ceremony tomorrow. I though today after work would be a good chance to chuck a few lures on the canal,
so after a hard days work I met up with
Trent Piker
, we soon headed our way. Dazz didn't bring any tackle but was happy enough to join me while i fished. i had shown Dazz new bits of tackle that i had, such as titanium wire, which is a hit with us pikers as it's hard to kink and that one trace will last a good season or two. the tracewire is now a member of the tackle box.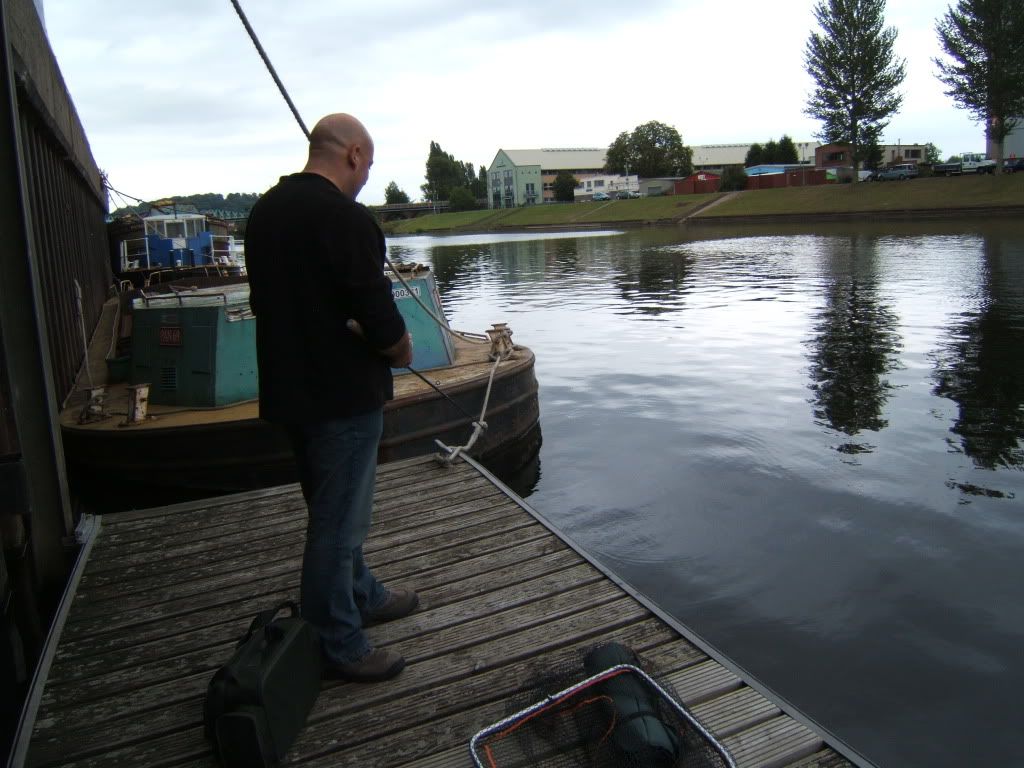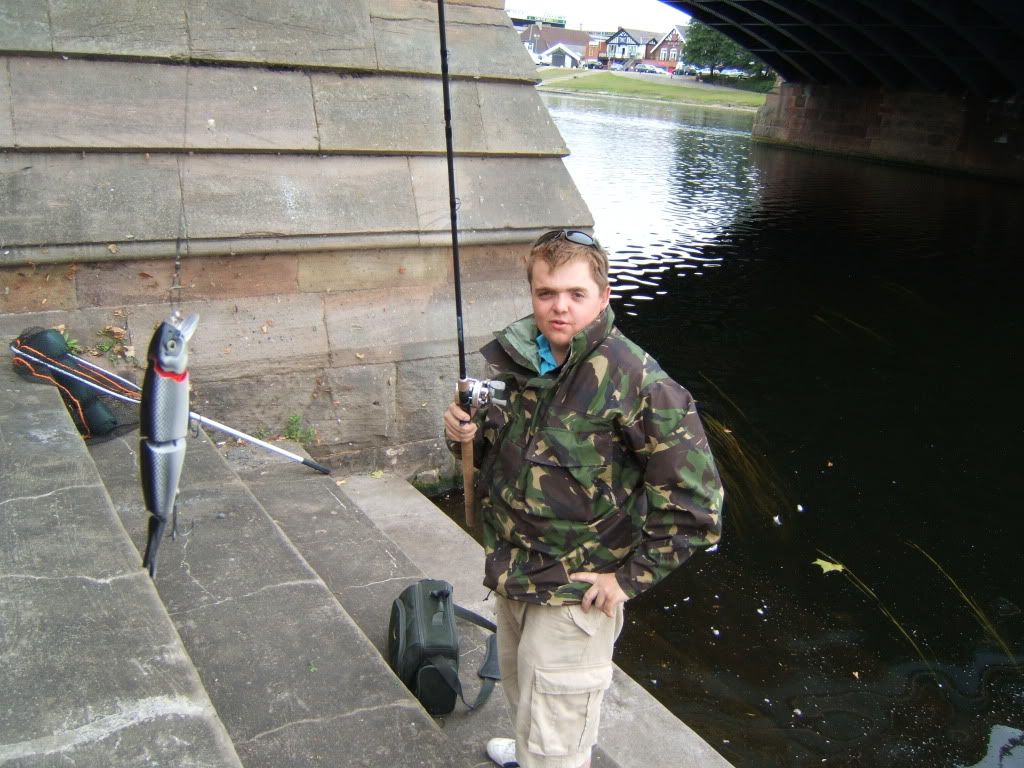 we started from part of the Trent, up the canal with every 'pikey' looking place had a lure chuck there by me we were 3/4 the way up the canal when i cast into a swim and hit a snag, or was it? Snags don't tug back,! wait!!! i was in a fish!
on my unchristened rod and reel, on the titanium trace and on a new white/sliver 4play style lure.
this fish was the first on my tackle.
as i unhooked the fish, it has 'flipped' and knocked me on my nose causing me a nosebleed...
''bugger''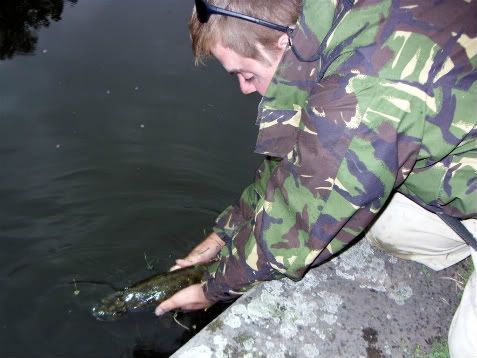 the young Esox was back in the water and away after a quick guesstimate at around 6-7lb
i look tired in this photo but the sign of relief that my past efforts and commitment on this water is 'priceless'
Till next time ,
Alex,
AKA.MrMakk