well I've got myself a smaller reel for my lighter spinning set, I had a 2500 shimano before but after a while I found it a bit too big for what I wanted it for. I had in mind something slightly smaller but not at a 1500 Shimano size, I had looked at the Abu's/Daiwas & more Shimano's but nothing was there for my taste or budget.
in the end I opted for a Okuma Octana 20FD (front drag) now this is my second fixed spool Okuma (had a baitfeeder when i was bait fishing) and like the Calera baitcaster it feels very well made.
the specifications from Okuma :
With its robust design, 8 ball bearings, computer balanced rotor system, the Octana Reel is the perfect solution for light spinning.
- Blade Body Front Drag
- Elliptical oscillation system
- 7BB+1RB bearing drive system
- Quick Set: anti-reverse roller bearing
- Multi-disk felt drag system
- Anodized aluminium spool
- Anodized aluminium spare spool
- Machine cut brass on gear
- RESII: Computer balanced rotor system
- Hydro Block: Water tight drag seal
- Machine cut handle
- Flex line clip
- Oversized bail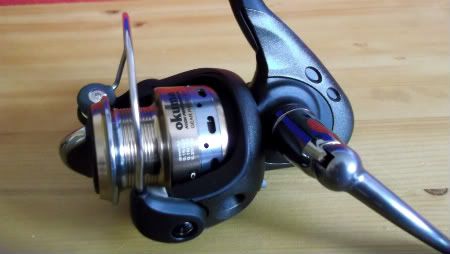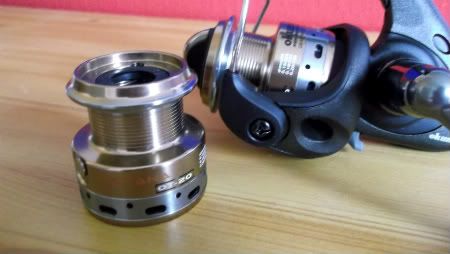 so hopefully (& if all goes to plan) I should be out with the light spinning kit in the next few days...